Rita1652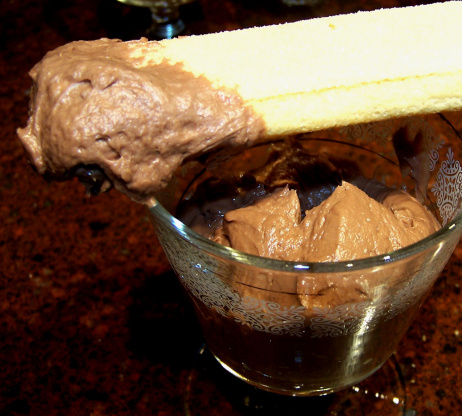 From an Australian web sight! This can be made with any liqueur you enjoy. From almond to sambuca.

For Zaar World Tour 5This is so good! I was tempted to keep all of this to myself, but alas I relented to my parents pleas! I didn't have any Grand Marnier, but I did use orange liquer from Sabra (which is a kosher brand). I find orange goes well with chocolate, and in this case the cheese as well.
Beat cream cheese and sifting icing sugar with electric mixer until light and creamy.
Beat in liqueur, rind and cooled chocolate. Spoon into 4 serving bowls, serve with sponge finger biscuits, if desired.