Creamy and Simple Mashed Potatoes
Prep 10 mins
Cook 25 mins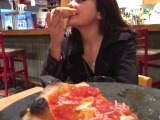 One summer our nephew, Edward, lived with us and worked on fences. He is an excellent home chef and has always been interested in cooking. One night that summer we took him to dinner at K-Paul's in New Orleans, Paul Prudhomme's restaurant. Edward loved the mashed potatoes so much he asked our waitress what the secret was and she said evaporated milk and a bit of the cooking water. Well, ever since then I have made my mashed potatoes with evaporated milk and the flavor cannot be beat.
Directions
Peel potatoes and cut into 4-5 pieces.
Place in a large pot of cold water that is heavily salted.
Boil until very tender, about 15-20 minutes.
Drain almost all the water out (save about 1/4 cup of the water in the pot) and immediately put the potatoes back in the hot pot.
Smash the potatoes.
Mix the potatoes with the 1/4 cup water and add the butter.
Stir/Whisk until smooth and add the evaporated milk.
Season with salt and pepper and serve.
Most Helpful
Perfect taters! There was just enough of everything to be creamy and fluffy. I like using yukon golds for my mashed potatoes because they have a creamier texture and you don't have to peel them. My Gamma also used potato water for everything, so I learned early to save it to make the best dishes. I served this with Boomette's Recipe #339270. These two together are a perfect comfort dinner with some for later. Made and Reviewed for Zaar Tag. Thanks! :)