Boomette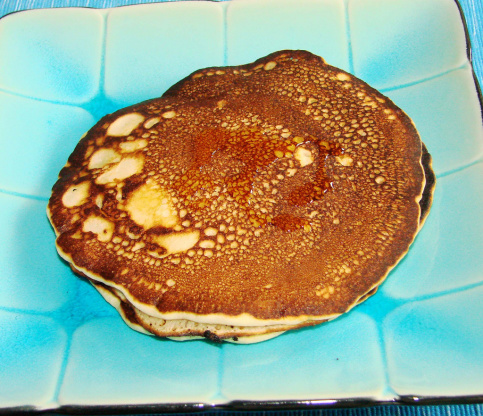 We had these pancakes at IHOP and both loved them! I don't remember where I found this recipe, but I have been making these for a while now, and have made a few changes for our tastes.

This recipe is all over the web - somehow gets lots of complaints and still lots of stars...what gives?

As for me, I made it and, while the taste is good, these were really runny, flat pancakes. As I tend to like the creamier, less fluffy pancakes in general, my 3 star rating indicates that these pancakes really underperformed.

Kraft has a recipe on their site for COW pancakes calling for much less liquid and, while it also uses pancake mix in the batter, which I don't currently have, I'm going to do some experimenting and see if I can't come up with my own COW pancake that isn't so flat!
Heat a skillet over medium heat.
In a large bowl, combine all ingredients until smooth. Pour the batter by 1/3 cup portions into a pan coated with cooking spray and cook pancakes until golden brown.