Cranberry Raspberry Relish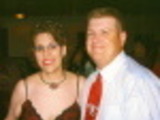 Quick and Easy........delicious relish with ham or turkey!!!
Directions
Chop cranberry sauce with fork or fork and knife.
Mix jello by 1/2 according to the directions on package.
Chill in fridge according to directions on package.
Enjoy!
Reviews
Most Helpful
I made this recently (was featured in TOH, but with a creamy topping, which I omitted) and was impressed with the flavor. I dissolved the jello (I actually used blackberry) with 1 c. boiling water and mixed the cranberry sauce with 1 c. boiling water and then combined them and added 2 tbsp. lemon juice. We enjoyed it with our meal, as a side, not a relish. If anyone has any tips about the cranberries, that would be great, all mine sank to the bottom. OK, but not as pretty.
I used this for Easter and it was complimented many times. It's so very refreshing. I have made this at least four times (requested) since making it the first time...everyone seems to like it.
This was part of our Thanksgivings diner and it was great. The color is a deep red and it stands out nicely at the table. Cranberry and resberry always work well together. My nephew, who doesn't like cranberry, even asked for the recipe.