Cranberry-Kissed Sweet Potatoes
Barb G.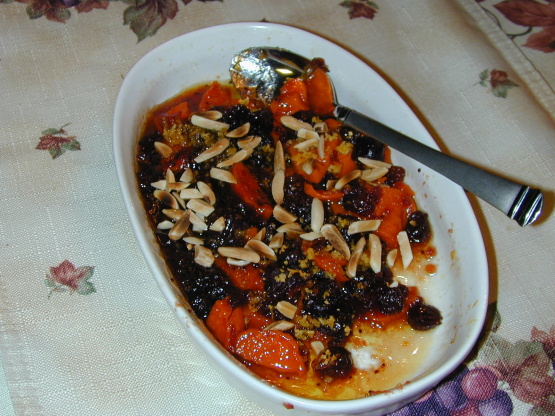 I found this in the Chicago Tribune and plan on adding it to my Thanksgiving menu. It originally comes from Wisconsin cranberry grower Judie Harkner.

I enjoyed the combination of flavors for this sweet potato very much. I changed "how" I cooked the sweet potatoes. I baked them whole for about an hour to hour and half, then sliced them in half. I scooped the center out and left the shell with about a half inch of sweet potato in the shell. I combined all the ingredients and filled the shells back up. I baked them for about 20 minutes. Loved it! Thanks for posting!!
Combine sweet potatoes, orange juice and butter in a large microwave-safe bowl; cover with plastic wrap and heat on high (100 percent power), stirring occasionally, 12 minutes.
Stir in cranberries and brown sugar; cover and heat on high until potatoes are tender and cranberries burst, about 5 minutes.
Toss mixture with orange zest; stir in almonds if desired.