jenne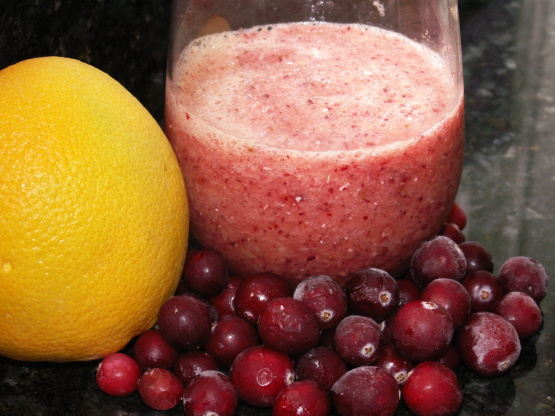 This is a very refreshing smoothie with a bit of a twang. If you love the combination of cranberries and orange together, you have got to give this a try.

Tart, sweet, refreshing and oh so delicious for my breakfast this morning. I subbed out the water for some fresh orange juice and used the ice cubes. Very tangy but delicious and helped get me going on a busy morning. Thanks for sharing this recipe in the Potluck Tag game.
Peel orange and break in half.
Place all ingredients into a blender and blend until smooth.
Serve immediately.