Ms B.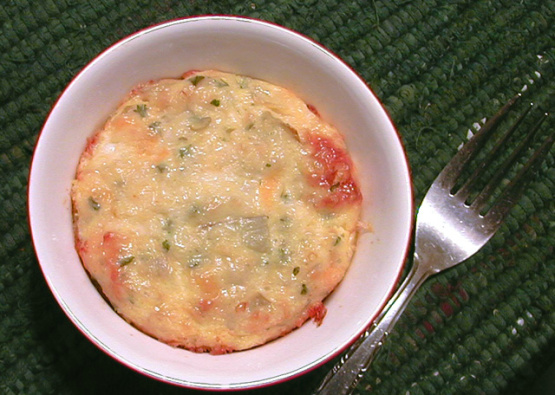 These little egg dishes puff up similar to individual little souffles. They are not quite as light as a souffle, but definitely easier. LOL I have used marinated artichoke hearts, but plain would also work, if that is to your taste. This is from World Wide Recipes.
Preheat oven to 350°F.
Combine all ingredients in a medium bowl.
Lightly grease 4 to 6 oven proof ramekins.
Divide mixture between ramekins.
Bake until puffed and golden brown, about 30 minutes.