Parsley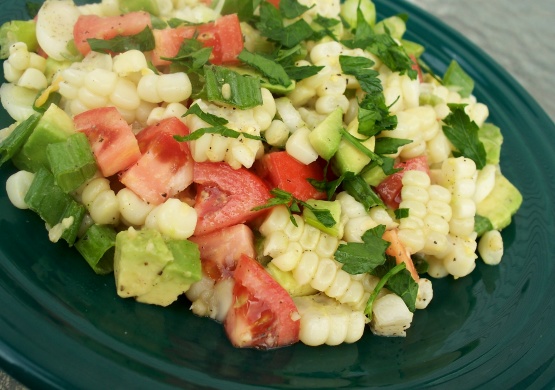 I saw this made on a TV show and loved it! Can't take credit for the recipe but I swear it's fantastic!
In a large serving bowl, remove corn kernels. Add the scallions, tomatoes, avocados and cilantro.
To make the dressing, in a small bowl, whisk together Lime juice garlic and olive oil. Combine the dressing with the salad and gently mix. Garnish with chopped cilantro.