Copycat Pancho's Dressing Recipe
Parsley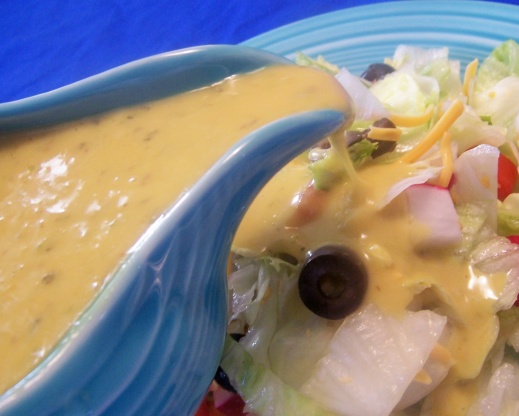 This is VERY close to Pancho's "green" dressing they serve with guacamole salad. It's very good on tacos too.
Sweet and tangy mustard dressing, makes any salad really delicious! Used cider vinegar and upped the amount to 1/2 cup. Fantastic!
Place all ingredients in a blender (or use immersion hand blender) and liquefy.
Enjoy.