Copycat Lipton's Onion Soup Mix
gailanng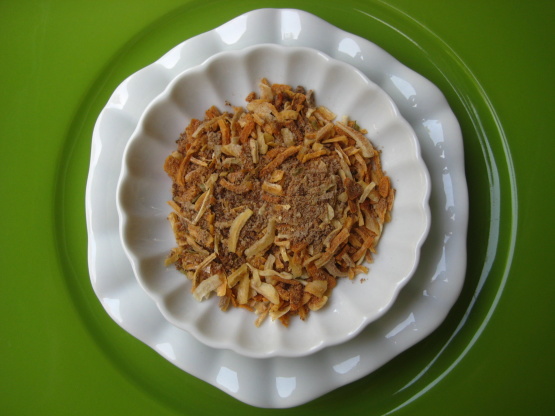 This is an incredibly good clone of the real thing. A friend emailed this recipe to me.

Awesome! I used this in Figgie's Saucy Forgotten Beef and it was sooo flavorful. (I am going to cut back a little next time as this seems to have even more flavor than the store bought variety.) I did substitute Splenda for the sugar. I love that I can make my own and reduce the preservatives in my family's food even more. Next time I'm going to make with my own home dried onion flakes too! Thanks Miller!!
Combine all ingredients and store in an airtight container.
About 5 tablespoons of mix are equal to 1 1¼-ounce package.
To make onion dip: Mix 5 tablespoons with one pint of sour cream.