Rita1652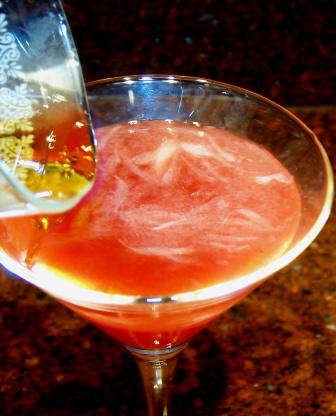 FOund on Drinkboy.com. Note:If the brandy is chilled and shaken rather than ignited, the drink is simply known as the Edisonian. ;) Yummy.

Absolutly delishous! I used Bénédictine which is a brandy or cognac based herbal liqueur beverage produced in France. And it was yummy! I did try to get the flame in the picture. But when I`m am alone pouring flaming brandy and snapping a shot this is what you get. Thanks for my Flaming drink!
Shake Campari and lemon juice with ice. Strain into a cocktail glass.
Heat brandy in a chafing dish.
When brandy is warmed, ignite and pour in flaming stream into the cocktail glass.
Enjoy!