Sandaidh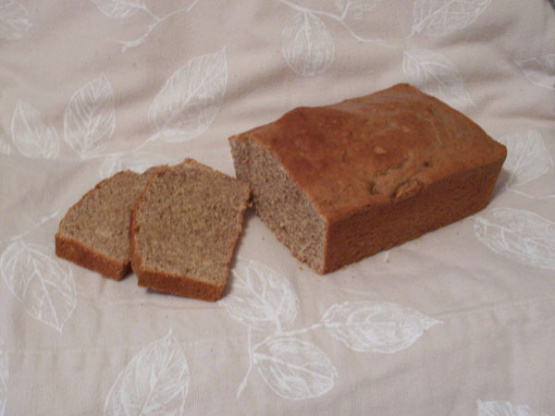 This is more of a 'dessert" bread. It's from the same little cookbook in which I found the Marshmallow Puffs (#79024) - Breads, Breads and more Breads, copyright 1983, by the Pillsbury Company. Lumps of brown sugar make dark spots in the bread. It's simple to make, and may be served warm or cold. Note - I did not have any buttermilk on hand, so I used the vinegar/milk substitution.
Preheat oven to 350°F.
Grease two 9x5 inch loaf pans.
In large bowl combine all the dry ingredients.
Mix well, until thoroughly combined.
Slowly add buttermilk to bowl, stirring until well blended.
Pour into loaf pans.
Bake for 50 minutes, or until toothpick inserted into center comes out clean.
Remove from pans immediately and cool on wire rack.