Debbwl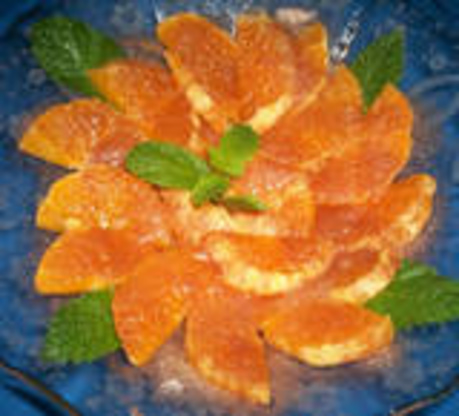 Since I have a beautiful and bountiful naval orange tree, I'm always looking for ways to use them in recipes. Here is a very nice, low calorie recipe that everybody in my family enjoy; I hope you do too. Cooking time is refrigeration time.
Place sliced oranges in a serving bowl.
Mix sugar and cinnamon together in a small bowl.
Sprinkle cinnamon/sugar mixture over oranges.
Cover bowl and refrigerate at least one hour.