Christmas Candles Centerpiece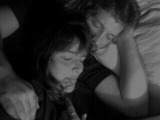 A fun project for the kids. They get to make the centerpiece for the table! Use in conjunction with Candied Mint Leaves
Directions
Put one pineapple slice each onto 2 small plates. Put the cut ends of the bananas in hole of pineapple.
Place 2 mint leaves on side of each candle. Place 3 cherries at stem ends of mint leaves.
Most Helpful
I would never make this phallic symbol.

Please tell me this is a joke....it looks more like a bachelorette party centerpiece

My DD really enjoyed doing this. We used red M&M's and fresh mint leaves. We'll make it again at Christmas and maybe cristalyze the leaves.