Christine's Maple Syrup Scrambled Eggs
ImPat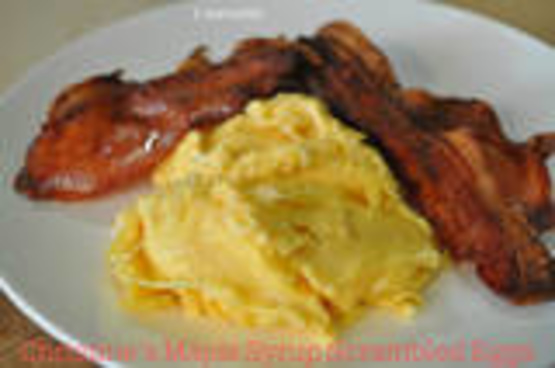 I love maple syrup and I love when my maple syrup gets on my scrambled eggs. So I came up with this recipe for my family's Sunday Big Breakfast. My family loved these.

What a walk down memory lane! My mom used to put syrup or honey in our scrambled eggs to get us to eat them when we were kids! It was nice to see that I still enjoy it now that I'm "grown-up"! LOL. Thanks for sharing!
Melt butter in frying pan over medium heat.
Mix eggs, maple syrup, milk and salt till combined.
Scramble in frying pan until cooked watching to prevent burning.
Serve with a drizzle of pure maple syrup or without.