Diana 2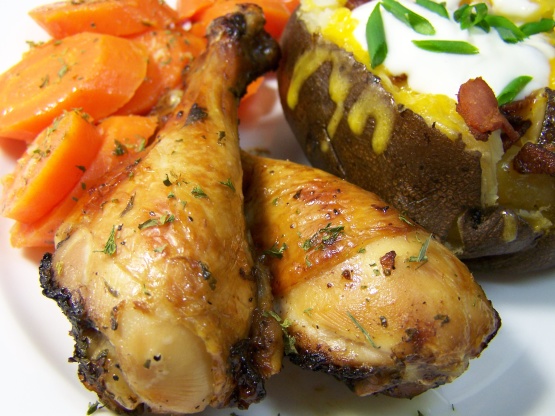 I have been looking for a simple recipe for chicken thighs, and so I gave this a try. I loved the taste, and it was so easy to make! Unfortunately, the thighs were really big, though, and so broiling even for 30 minutes didn't cook them all the way through. What I may do next time is cut them in half so that they cook all the way through. Great flavor!
Preheat the oven broiler. Lightly grease a baking pan.
In a microwave safe bowl, mix the butter, garlic, soy sauce, pepper, and parsley. Cook 2 minutes on High in the microwave, or until butter is melted.
Arrange chicken on the baking pan, and coat with the butter mixture, reserving some of the mixture for basting.
Broil chicken 20 minutes in the preheated oven, until juices run clear, turning occasionally and basting with remaining butter mixture. Sprinkle with parsley to serve.