Chocolaty Gingerbread People Cookie Mix

This is a delicious twist to your regular gingerbread! I think I even like it better than plain ol' gingerbread! Another one of those recipes where you just can't eat one! Time does not include chilling time!
Directions
In a small bowl, stir together cocoa powder, ginger, baking soda, cinnamon, salt, and cloves; set aside.
In a 1-quart jar layer ingredients in the following order: flour, brown sugar, packed down tightly with the back of a spoon; granulated sugar, and cocoa mixture. Seal; store in a cool place, dry place for up to one month. Makes enough mix to make about 40 cookies.
To make Chocolaty Gingerbread people:.
In a large bowl, beat 1/2 cup softened butter and 1/2 cup shortening with an electric mixer on medium to high speed for 30 seconds. Beat in 1 egg, 2 tablespoons molasses, 2 tablespoons water, and 1 teaspoon vanilla, scrapping side of bowl occasionally. Beat in as much of the cookie mix from the jar as you can with the mixer. Using a wooden spoon, stir in remaining cookie mix. Divide dough in half. Cover and chill for 3 hours or until dough is easy to handle.
Preheat oven to 375°F.
On a lightly floured surface, roll dough to 1/8 inch thickness. Using floured 4 to 5 inch people cookie cutters, cut out dough. Place cutouts 1 inch apart on ungreased cookie sheet. Bake for 7-8 minutes or until edges are firm. Transfer cookies to a wire rack; let cool. Decorate as desired.
Reviews
Most Helpful
Glad I found this recipe again! I made it a few years ago and fell in love.

This recipe made it into our Book #231450. 8/13/08 - I made a half batch of the mix and gave it (along with a copy of the recipe) for our neighbor as a thank you gift. They have graciously been keeping us in tomatoes and squash through out the summer. She was thrilled! I enjoyed making this gift as it reminded me of sand art back in Jr High school. Thanks for the memories and for a great little gift giving recipe! UPDATE: My neighbor brought some of the made cookies over. She said she didn't chill the dough, but just rolled them into 1" balls on a greased baking sheet. She then put a thumbprint in them to flatten, then sprinkled red sugar sprinkles in the indentation and baked as directed. As for the flavor of the cookies..... AWESOME!!!!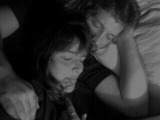 Doubled this recipe so that I could make some for myself, but also gave a jar as a gift, along with a couple of special cookie cutters dangling from the jar's neck (& a copy of the recipe)! Sure it makes for a nice looking gift, but back to the cookies themselves ~ THESE ARE GREAT TASTING COOKIES (mine weren't decorated, but were devoured quickly!) [Tagged, made & reviewed for one of my adoptees in the current Pick-A-Chef]