Chocolate Smoothy (Vegan, Eat for Health)
mliss29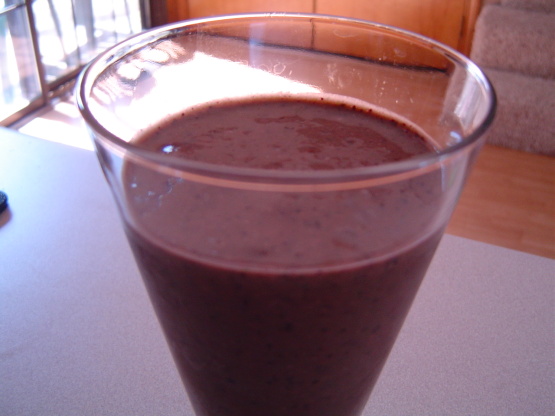 From Dr. Fuhrman's new book, Eat for Health. This is a delicious and very healthy breakfast or lunch (or snack or whatever). You can't taste the spinach at all.

Yummy! Sweet and chocolaty. I only made one serving and used half the spinach, twice the banana, and twice the soymilk (otherwise it wouldn't blend). Also, I didn't have any dates so I used a dried fig. Definitely a winner.
Blend all ingredients together in a high powered blender until smooth.
Enjoy!