Chocolate Peppermint Bark - Christmas
Jb Tyler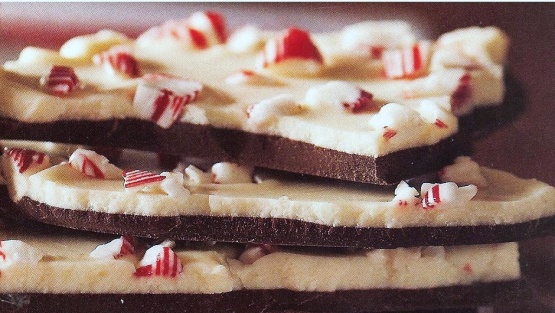 Christmas candy - Two kinds of chocolate with peppermint chips. Yummy! So pretty, and great for gift giving. I have used chocolate bark (dark and white) with good results and it was less expensive, and hardens up beautifully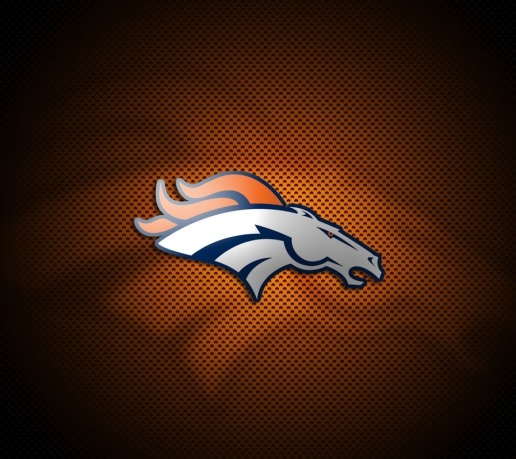 I made this tonight, and it turned out great - not quite as pretty as the submitter's, but not bad for my first try! The directions were very easy to follow. I used one bag each of Herhey's Special Dark chocolate chips and Nestle white chocolate chips, both 12 oz. I was already using my 9x12 pan to make fudge, so I just used a large, circular metal cookie tray. I did all the melting in the microwave in Pyrex measuring cups, so it was really easy. After I spread the dark chocolate and put it in the fridge to harden (but before I melted the white chocolate), I placed 25 Brach's peppermint candies into doubled-up ziploc sandwich baggies and crushed the crap out of them with a meat mallet. Then, I put a strainer over a bowl, and I poured the crushed mints into the strainer, so all the small and powdery pieces went into the bowl. I then melted the white chocolate and poured the tiny mint pieces (from the bowl) into the white chocolate before I spread it (that way, it would be a little more minty, and there's no waste). I then sprinkled the large pieces that were leftover (in the strainer) on top. I wrapped these and some Recipe #107185, and I am going to give some to our neighbor and to the mailman for holiday gifts. Thanks for this recipe!
12

ounces quality white chocolate (like Ghirardelli)

12

ounces quality dark chocolate (like Ghirardelli)
1⁄2 cup crushed peppermint candy (I use starlite)
Line a 9x12 pan with parchment paper.
Melt the dark chocolate (use the method you prefer, either double boiler, or microwave - cook 30 seconds in a heat-proof bowl, stir and repeat until you have a smooth consistency.
Pour the melted dark chocolate on the parchment paper, spread the chocolate out until it is about 1/3" thick. You can do this by hitting the pan on the countertop repeatedly, or maybe you could use a spatula to spread the chocolate.
Melt the white chocolate, using the steps above. After the chocolate is smooth, pour it on top of the dark chocolate - trying to make the layers the same thickness. (it's best to do this step while the white chocolate is still very soft -- I've had them separate when I broke them into pieces, I think the layers "stick" together better if the white chocolate has not hardened).
Unwrap the starlite mints, or peppermints of your choice and put them into a heavy duty ziplock bag. Using a hammer or meat tenderizer - crush the mints then, while the white chocolate is still melted sprinkle on top.
Let the chocolates harden in the refrigerator for 2 hours, then break the candy into pieces. This needs to be stored in the refrgerator if you live in a warm/humid climate.