Chocolate Banana Protein Bites
Embto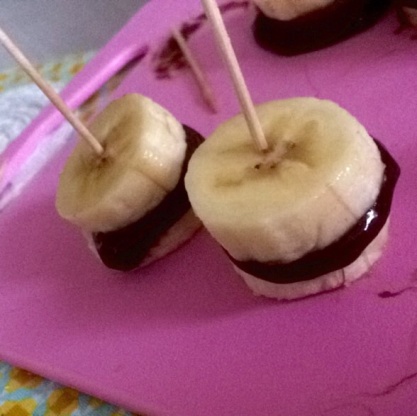 HEALTHY HIGH PROTEIN chocobanana bites. Chocolate spread between ice-creamy banana slices. A perfect low calorie snack that tastes just as good as it seems. ( I used the protein "Whey80, double rich chocolate from Star Nutrition")
Peel the bananas and slice into 0,5-1cm slices.
Mix protein powder with water little by little until the concistency is like sticky Nutella!
Spread the chocolate paste between 2 slices of banana, stabilize with a toothpick.
Let cool in the freezer for at least 20 minutes! Take out of freezer and enjoy :D.