Lvs2Cook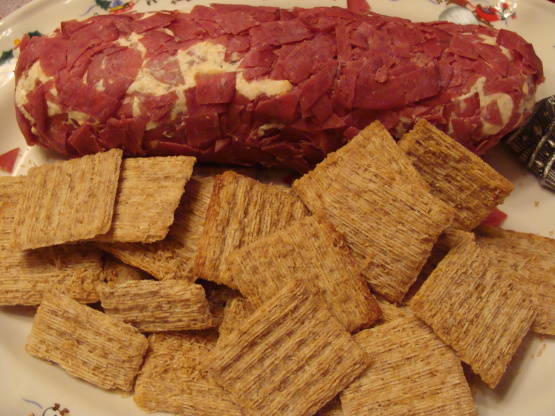 Not your ordinary cheese ball; this one has kick!

Tara, This was great!I rinsed the beef to cut down on the sodium.This is a keeper! I served it with rye bagel chips,everyone liked it!! Thanks
Chop beef into small pieces.
Mix cream cheese& cheddar with hands, add beef& mix again.
Put horseradish in strainer, drain well& add to cheese mixture.
Shape into 2 balls& refrigerate overnight.
Put chopped walnuts into plastic bag.
Add a ball& press.
Refrigerate until serving.
Serve w/crackers.