Ang11002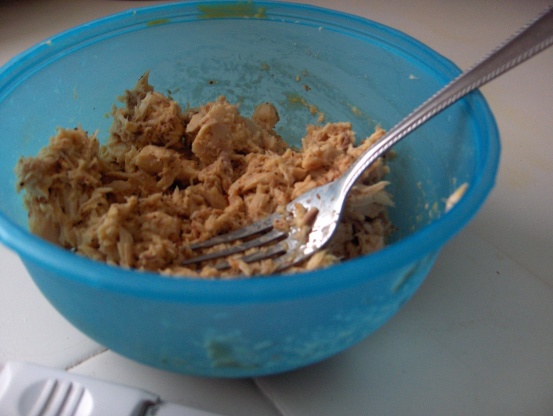 Now....I know that this is the kind of recipe that can make people say "Yuck" really quickly, but it's really, really good. I have never had anyone dislike it before. It was my Mom's invention on a day that the cupboards were practically bare and she had hungry kids that didn't want to wait for her to run to the store. We've always put this over saltine crackers, but I also like it over toasted bread. This is a really simple and easy lunch for busy days, and it's great because you probably already have all the stuff in your pantry. I hope you enjoy it!!!
Drain can of tuna and place in microwave safe bowl.
Cover with American cheese slices.
Microwave until cheese is melted.
Stir until creamy.
Add chili powder to taste.
Spoon on crackers like a dip or over toasted bread.
Enjoy!