Ms B.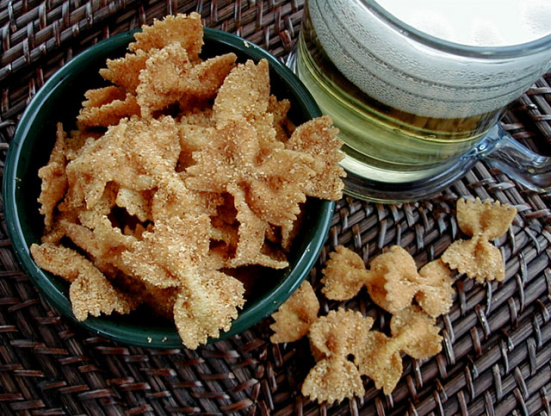 This is a crisp seasoned snack that offers an alternative to chips or nuts. The seasoning can be adjusted to personal taste.

I had to give these a try when I saw the photo. They are really good and such a great idea for when your wanting something to munch on. I did find them to be a bit hard after so long of a time but other than that they were delicious! Thanks for sharing this neat idea!
Cook bows as directed on package just until tender; drain.
Rinse under running cold water; drain thoroughly.
Heat oil (1 inch) to 375F.
Fry bows, about 1 cup at a time, until crisp and golden brown, about 2 minutes; drain.
Mix remaining ingredients; toss with bows until evenly coated.