Chicken Skewers in Grapefruit Marinade
Boomette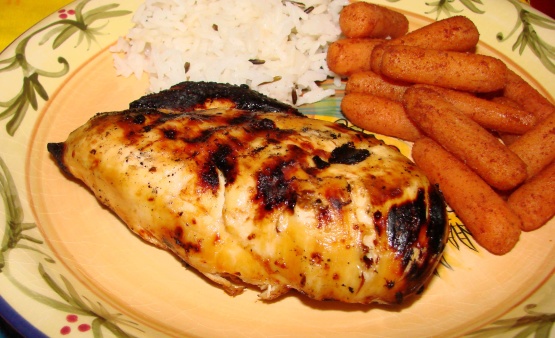 This has a nice fresh taste to it and it is low in fat and calories. Prep time does not include marinate time.
I used this marinade for 2 boneless skinless chicken breasts. But I didn't do skewers. I used bottled unsweetened pink grapefruit juice. So I didn't have pulp. But even though, it was great. The chicken was in the marinade overnight. So tasty. We cooked it on the grill. Thanks MRSJSPANTS :)
In a bowl, mix grapefruit juice, soy sauce, pulp and crushed garlic. Marinate chicken for a few hours. Place pieces of chicken on skewers.
In a warm skillet, add olive oil and sauté chicken until thoroughly cooked.
Or put on grill.