Rita1652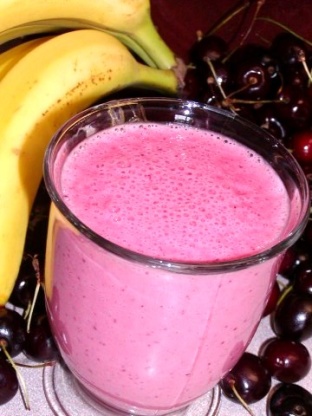 This tangy sweet cherry and banana smoothie has a hint of almond is great for on the run breakfast, lunch, snack or dessert!

This was pretty good. I personally didn't like the cherry peel in the smoothie as I like my smoothies to be completely smooth. But I had some cherries to use up and this was one way I could do that. I didn't use the lemon juice because I didn't want it to be tart.
Place all in a blended and blend till smooth.