Cherry Almond Chocolate Cluster
Cherries, almonds and chocolate! Easy and so good, even healthy! It's also a good source of fiber! Adapted from Healthy Living with Ellie Krieger!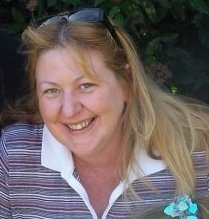 Top Review by Jubes
Loved these- I couldn't source dried cherries anywhere here in Oz. So made half with glace cherries and the other half with cranberries. Both were great. Sorry Sharon, I really wanted to make these with the dried cherries I'm sure that they would taste wonderful. I'd really recommend using either glace cherries or the cranberries to anyone where th dried cherries aren't available.
1

cup almonds (toasted in a dry skillet over medium-high heat until fragrant, stirring constantly, 3 to 5 minutes t)
1⁄2 cup dried cherries, coarsely chopped

6

ounces dark chocolate, finely chopped (72% cocoa recommended)
In a medium bowl, toss together the almonds and cherries.
Line a baking sheet with waxed paper.
Melt half the chocolate in the top of a double boiler over about an inch of barely simmering water, over the lowest possible heat, stirring frequently.
Remove the pan from the heat and stir in the rest of the chocolate.
Remove the top pan with the chocolate in it, gently drying the bottom, and set it aside.
Replace the simmering water in the bottom pan with warm water from the sink. Put the pan of melted chocolate on top of the warm water. This will keep the chocolate at the proper temperature while you make the clusters.
Stir the fruit and nut mixture into the chocolate.
Spoon out heaping tablespoon size clusters of the chocolate mixture onto the baking sheet about 1 inch apart.
Put them in the refrigerator to set for at least 15 minutes.
Store and serve at room temperature.
Enjoy!