schmme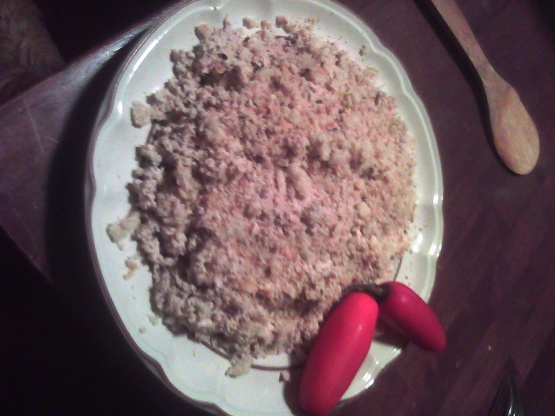 Top Review by schmme
I was so excited when I saw this recipe. I had spent a summer in the (Republic of) Georgia and fell in love with the food there. When I saw you were from Turkey I was hoping this would remind me of the good time had. And it did. I chopped the walnuts and garlic in my food processer so that they had a medium chop. I also chopped the chicken breasts. When added together they were awesome. Almost like a Turkish/Georgian chicken salad!
Made for Fall 2011 PAC.
boil the chickens for 45 minutes.
crush the garlics and mix with walnuts.
cut the peppers in to small pieces.
In a bowl, stir garlic and walnuts into yoghurt and olvie oil.
cut small pieces from chicken.
then add the chicken into the bowl.
sprinkle breads over.