Juenessa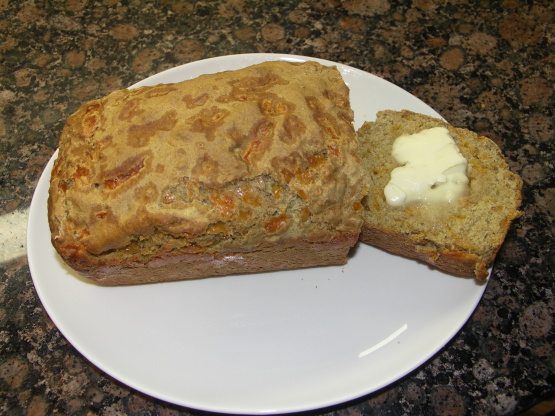 Archive from my Mothers recipes! Just sharing! Please try. I am not sure on servings and prep time.

Delicious! Loved this beer bread - very moist, and perfect with a steaming bowl of chicken stew on a snowy, icy Sunday. Used dried sage and muenster cheese along with a dark, smoky beer, and the flavor combination was excellent. A word of advice, though; I only had coarse kosher salt, and next time would definitely use regular table salt. This bread in my oven only took 50 minutes to cook, and the smell was just lovely. Thanks for a great recipe, RhondaO!
Preheat oven to 375.
Grease and flour 9 inch loaf pan.
Mix all dry ingredients, stir in beer and cheese until well blended.
Spread evenly in pan.
Bake 50 to 55 minutes.
Cool 10 minutes.