My mum taught me how to make cheese beanos. They are a West of Scotland delicacy, they take 5 minutes to make and taste incredible.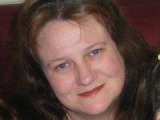 i remember having these as a kid they are a real quick snack to make and they are delicious too :) not to mention healthy as well.
Toast both sides of the bread.
Heat the beans up in a pot or the microwave.
Grate or slice the cheese.
Spoon the heated beans on top of the toast.
Place the Cheese over the beans and grill until melted.