Cheerios Marshmallow Bars
Deb G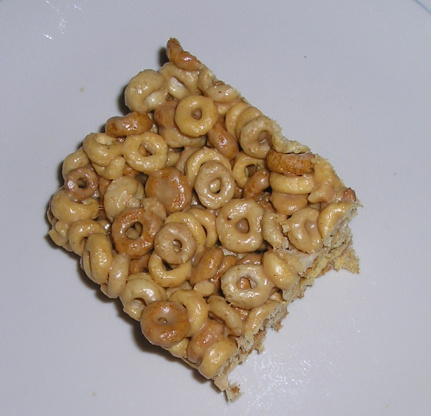 Very simple and fun for my kids! To add chocolate chips so they would not melt, I had the kids press the mixture into the pan and let it set a minute. I let them sprinkle a few chips on top of the cereal and press them in with the back of a sprayed spatula.
In large bowl, microwave butter and marshmallows uncovered until smooth (about 2 minutes). Stir every minute.
Immediately stir in cereal until evenly coated. Press mixture firmly into sprayed pan.
Cut into 24 bars.