samcp4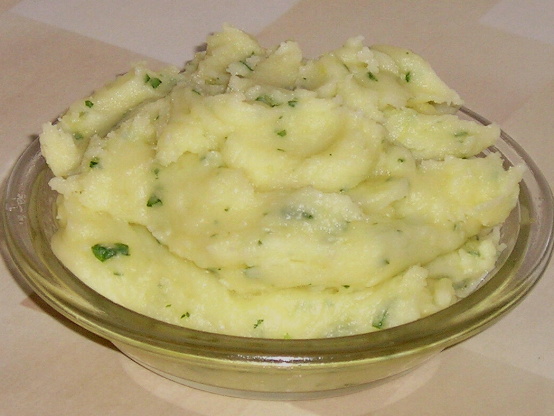 Goes well with almost anything. A variation on a recipe card I've had for years.

Delicious, I added some dijon mustard and garlic powder as well as a stick of butter for added flavour but we all thoroughly enjoyed it, I don't usually like mashed potato so kudos for the person who came up with this one! I also used a hand blender to mash and blend the flavours together! I'm thinking of making a indian version with some spices...
Boil the potatoes for 10 minutes or until soft, and drain.
Mash with the cheese, parsley and cream (I use an electric whisk).