awalde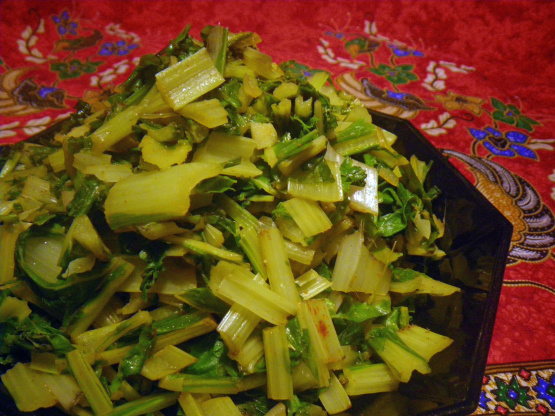 Paprika, cumin and lemon juice dress a chard salad that's delicious and nutritious. This recipe appeared in Gourmet so long ago that it's not even on Epicurious.

Yum! I didn't boil the chard before either. Just sautéed it lightly.
Boil the chard in salted water until tough stems can be pierced with a fork. Drain, pressing on the chard to squeeze out water.
Heat the oil in a large skillet and saute the garlic gently until golden. Add the chard, paprika, cumin, lemon juice, salt and pepper to taste and mix well.
Cook for 5 minutes, stirring occasionally. Let cool. Serve at room temperature or chilled.