Kathy228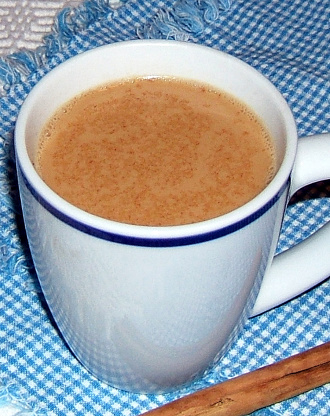 Tea merchant Bill Waddington of St. Paul's TeaSource shares his recipe for Chai. Found at splendidtable.com. This must 'sit' for a day before using.
Mix the spices and condensed milk thoroughly. Refrigerate at least 24 hours.
Brew a strong black tea, or Rooibos for an herbal chai. Stir in 1/2 to 2 heaping teaspoons of chai concentrate mix per cup of freshly steeped tea. Enjoy!