Kim127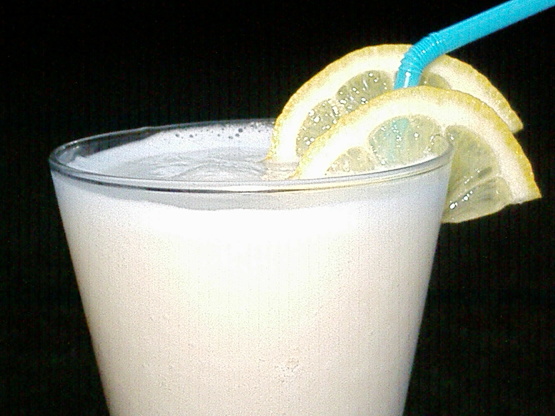 I think the Spanish are onto something here. This can be used as a drink or a frozen dessert. Freezing time not given. Posted for Zaar World Tour III

Top Review by Mia 3
I just had this drink about 3 wks ago at a wedding, here in Portugal, it is often served in between the meals, as here you always have 2 main dishes one fish the other meat. The drink in served after your first dish, this is to help the digestion. It is quite good, you may find it a little bitter at first but you easy adapt yourself to it.
1

(750 ml) bottlecava wine or 1 (750 ml) bottle sparkling wine

1

quart lemon sorbet or 1 quart lime sorbet
1⁄2 lemon, juice of
Allow the tub of sorbet to soften.
In a large bowl, beat the sorbet, lemon juice and cava (sparkling wine) until creamy.
Either serve straight away as a drink, or pour into dessert bowls and freeze.