Brenda.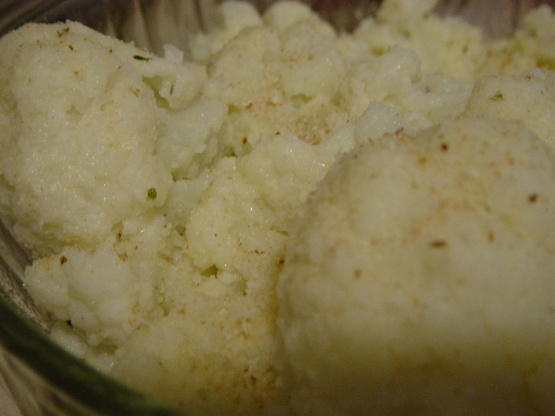 It's easy to make and tastes great. Found this a long time ago when I was in junior high or high school. Could've even got it from home-ec class. Who knows? Hope you enjoy this as much as we do.

I had a head of cauliflower I needed to use up but was out of cheese. I steamed for 8 minutes and put under the broiler for 5. Oh and I forgot to melt the butter. Very NICE change from the usual and I will make again. Thanks!
Wash and trim cauliflower; break into flowerets.
Cook covered in a small amount of boiling salted water, 10-12 minutes.
Melt butter in small skillet; stir in basil or oregano.
Drain cauliflower well.
Pour melted butter over cauliflower; toss lightly.
Add grated Parmesan cheese; toss lightly until cauliflower is coated with cheese.
Sprinkle bread crumbs over cauliflower before serving.