Carrots and Parsnips With California Pistachio Butter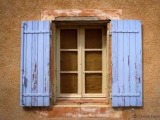 Recipe source: California Pistachio Commission
Make and share this Carrots and Parsnips With California Pistachio Butter recipe from Food.com.
Directions
Carrots and Parsnips: Steam carrots and parsnips 7 to 8 minutes or until tender.
California Pistachio Butter: Combine butter, pistachios, lemon peel, lemon juice and honey. Makes 1/3 cup.
Add 3 tablespoons butter to steamed vegetables. Garnish with pistachios, if desired.
Variations: Other vegetables, steamed, can be substituted. Zucchini, green beans, asparagus and broccoli are a few suggestions.