PaulaG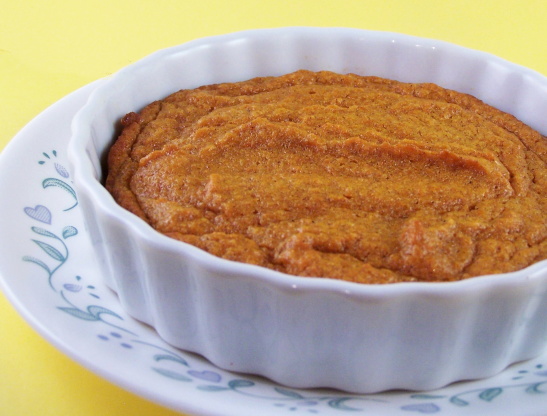 This is an absolute favorite! I usually make this around thanksgiving, but also for other special occasions. Everyone always loves it, and they always beg for the recipe! I hope you enjoy it as much as I do! (prep time does not include time for steaming and cooling carrots, as this can vary).

I've made this twice so far and will definitely be making it occasionally in the future. Both times, it was a winner in my house, once for DH and myself, and once with a guest. It's quick and easy and makes a great variation for a breakfast 'main' dish! Thank you for sharing this recipe Angela!
Preheat oven to 350 degrees and grease the baking dish.
Mix all ingredients in bowl with a mixer.
Pour into an 8x8 inch glass baking dish.
Bake 45-50 minutes, until knife comes clean.
Can be served hot or cold.
Refrigerate after finishing serving/cooling.
Shouldn't be kept for more than a couple of days, as it will lose its flavor and freshness.
Servings really depend on how much you choose to serve.