Boomette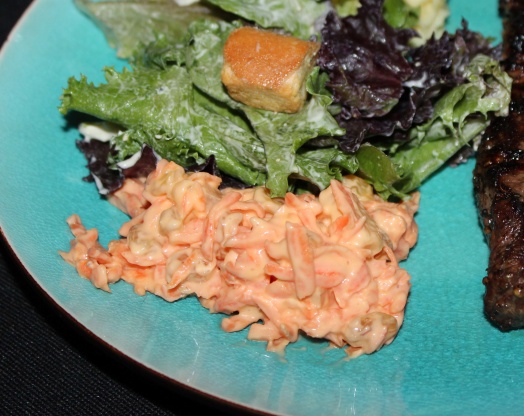 A little different from others I've seen here as there's no added sugar. I found this in "The Back of the Box Gourmet", by Michael McLaughlin. It's easy to throw together; easier if you use a food processor. I love the sweet flavor and the crunch. Try it with home-made mayonnaise and/or golden raisins.
Place raisins in bowl and cover with boiling water. Let stand for 5 minutes before draining well.
Drain pineapple, reserving juice for another use, and cut into small pieces.
Mix pineapple with raisins and shredded carrot. Cover and chill.
Just before serving, stir in mayonnaise. Sprinkle with lemon juice, if desired.