Boomette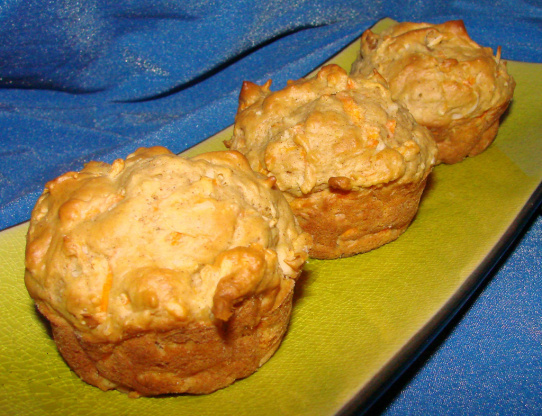 From Taste of Home. I would plump the raisins before adding.
Delicious muffins. Even if I did some changes. I wanted it healthier so used unsweetened applesauce, didn't pack the brown sugar, used fat-free sour cream, unsweetened coconut, no raisins and a little bit less walnuts. I baked them 20 minutes. They're moist. Thanks Heidi. Made for Beverage tag.
Preheat oven to 375°F Grease 12 muffin tins.
In a small mixing bowl cream butter and brown sugar. Add egss and sour cream; beat well.
Stir in carrots, coconut, and raisins.
Combine the flour, baking soda, and cinnamon; stir into creamed mixture just until moistened. Fold in nuts if using.
Fill greased cups 3/4 full. Bake for 20-25 minutes or until a toothpick comes out clean.
Cool for five minutes on a wire rack before removing from pan.