Carnival Cruise Strawberry Bisque
ccerbon1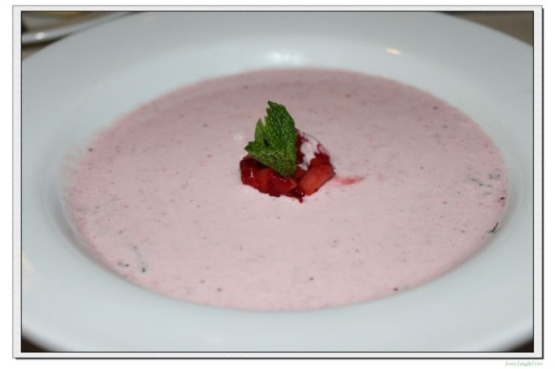 I had this on a Carnival cruise once and it was simply amazing. This is a copy cat. :)

My son asked me if I could make the strawberry soup from the cruise and this is what I came across. He said it taste just like it!!! So thanks for posting.
Puree strawberries, milk, cream and sour cream in blender or food processor until smooth.
Stir in sugar.
Chill 8 hours or overnight in refrigerator before serving.