Nimz1466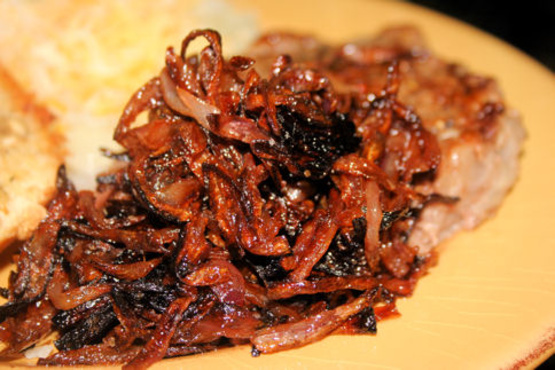 This is a wonderful sauce that goes well with most meat dishes and adds a great flavour to tarts and savoury pastries. Give it a try! I love to combine this with my Red Wine Jus Gravy for Beef and Lamb Roasts!
Melt butter in a small pan and add sliced onion. Cook on medium heat for 15 minutes, stirring.
Add sugar and stir through for a further 15 minutes until very dark brown in colour.
This recipe is excellent mixed with Red Wine Jus Gravy!
It is also a lovely compliment to savoury puff pastry dishes, pizza and most roast meats.