Mami J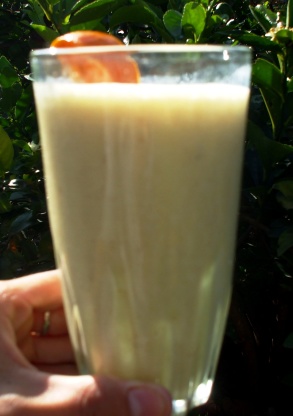 This is a TASTY and fantastic way to fight fatigue, boost calcium and increase protein! It sounds strange but it was really quite good. Say bye bye to those yucky and expensive pills and powders! Great for young and old alike. Packs well in a thermos too!

Yum, I agree! This turned out to be a very tasty drink! I made it with frozen fruit to make a thicker drink.
Combine ingredients in a blender or a container with a tight fitting lid.
Blend or shake vigorously until thoroughly combined.
Serve and enjoy!