Cake Mix Peanut Butter Squares
grosmick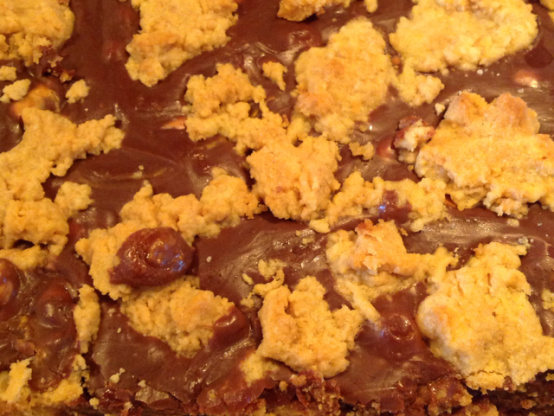 A cake mix, some peanut butter, a few chocolate chips and 30 minutes is all you need for this easy recipe!

Top Review by LAURIE
Delightfully rich, especially liked them warm and a little on the doughy side. Bake them too long and they do tend to dry out. Yummy!
Preheat oven to 350 degrees F.
Mix cake mix, peanut butter, margarine and egg together.
Place 2/3 of the mixture in a greased 9x13 pan.
Heat condensed milk, chocolate chips and butter until melted.
Spoon over mixture that is in the pan.
Cover with the rest of the cake batter.
Bake 25 minutes.