Buffalo Bleu Stuffed Chicken
David04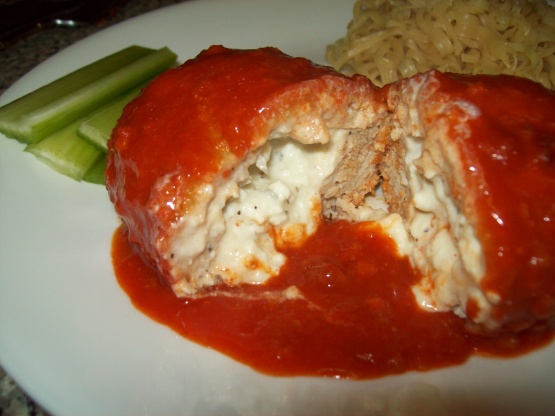 Another one of my Stuffed Chicken Breast recipes. This one inspired by Chicken Wings.
Heat oven to 400°F
Combine the blue cheese, sour cream, lemon juice, a few shakes of cajun seasoning and black pepper in a small bowl. Set aside
Split Chicken into 6 portions.
Smash each section flat into an oblong patty. Place 1/6 bleu cheese mixture into the center of each patty.
Roll the patties into oblong balls, ensuring they have full seal completely around them.
Season, roll and coat with the Shake 'n Bake mix.
Place in baking dish. Bake 20 minutes.
Pour Wing sauce over the chicken.
Bake for an additional 5 minutes.