Brussels Sprouts, Flemish Style (Belgium)
Parsley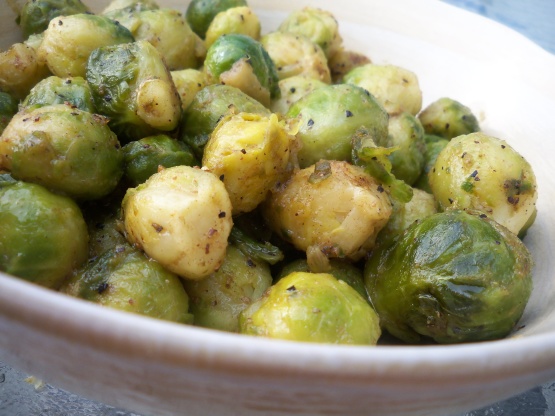 Another recipe for this great vegetable, it was found at www.recipehound.com & is posted here for the ZWT6.
Trim the base of the sprouts & discard the tough outer leaves, then rinse well.
Steam sprouts for 10 to 12 minutes or until just tender, then rinse them briefly under cold running water.
In a large skillet over high heat, melt the butter & cook it carefully until it turns a nut-brown color, but watch carefully to prevent the butter form burning.
Add the sprouts & saute quickly to brown them on all sides.
Season with salt, pepper & nutmeg & serve immediately.