diner524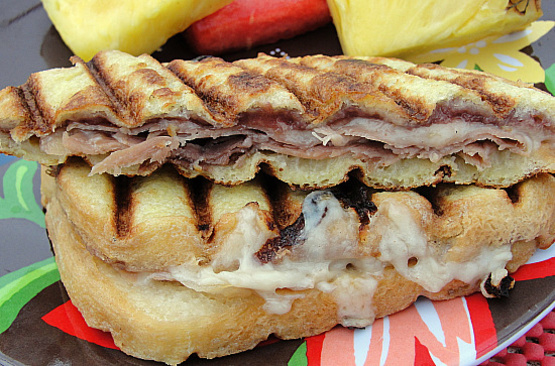 Recently, I've began to love and discover different panini and grilled cheese in my grill panini. This is from Rachael Ray.
Preheat a panini press. Divide half the cheese among 4 slices of the bread, then top with the prosciutto; spread 1 tablespoon jam on each and top with the remaining cheese. Set the remaining bread slices in place.
In a shallow bowl, beat the eggs with the butter. Working in batches, dip both slices of each sandwich in the egg mixture and place in the panini press. Grill until the bread is crisp and golden, about 3 minutes.