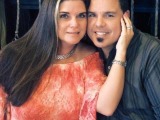 Eat these pears as a delicious treat by themselves, serve over ice cream or cake, even on waffles. Use your imagination! :-)
Directions
Melt butter in large nonstick skillet over medium-high heat.
Add brown sugar and vanilla; stir 1 minute.
Add pear slices and lemon juice; cook until pears begin to release juice and syrup forms in skillet, turning pear slices frequently, about 3 minutes.
(Can be made 2 hours ahead. Let stand at room temperature. Rewarm before using.).
Most Helpful
So easy and so delicious! I used Bartlett pears and followed the directions exactly. Ate them plain but i can definitely see how they would be great over ice cream. Thanks Juenessa!