Prep 15 mins
Cook 12 mins

Easy and fast to make, everyone loves them.
Make and share this Brie Crisps recipe from Food.com.
Directions
Combine butter and cheese in the food processsor and mix until creamy.
Add remaining ingredients and blend until dough almost forms a ball in the food processor.
Shape into a roll 2 inches round and wrap tightly in plastic wrap.
Refrigerate overnight.
Slice rolls into 1/4 inch pieces, place 2 inches apart on cookie sheet and bake at 400 degrees for 10 to 12 mintues or until edges are brown.
Cool on rack.
Sprinkle with paprika and serve immediately.
Reviews
Most Helpful
These were tasty but very greasy (and VERY fragrant while baking...in fact so fragrant that my family requested that I only bake these when they are not home!) If you like brie, you will like these but warn your family! Thanks for posting!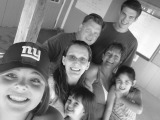 SOOOO GOOD! Easy and inexpensive to make, too. I served these with Mango Chutney which was wonderful!