Bread Machine Cardamom Golden Raisin Almond Bread
Annacia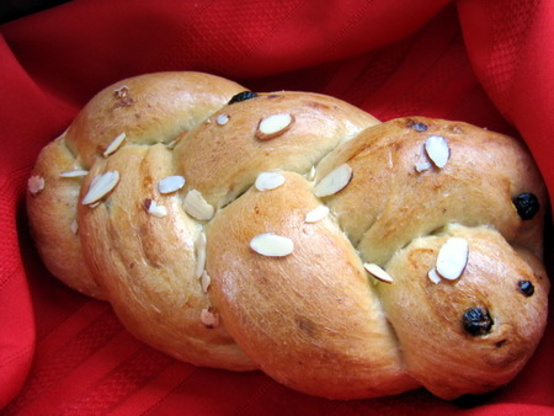 This bread is rich in butter, eggs and cardamon and full of golden raisins and almonds. I set my bread machine to "crust light".

Top Review by Mandy
The cardomom in this is very subtle, I wish I could have added the nuts & raisins to mine but I had visitors & missed the "beep" so mine was just cardomom bread, lovely with jam too. Oh I forgot to mention I used coconut milk powder as I only realised at the last minute that I didn't have any skim milk powder, still worked a treat & went well with the cardomom too.
All ingredients must be at room temperature. Add ingredients in your bread machine owner's manual. (Mine says add liquids first).
Add fruit and nuts at the appropriate moment. (Mine beeps).
Set bread machine on basic bread making setting. Crust light.
If desired, dust bread with confectioners' sugar after bread has cooled.