Ingy1171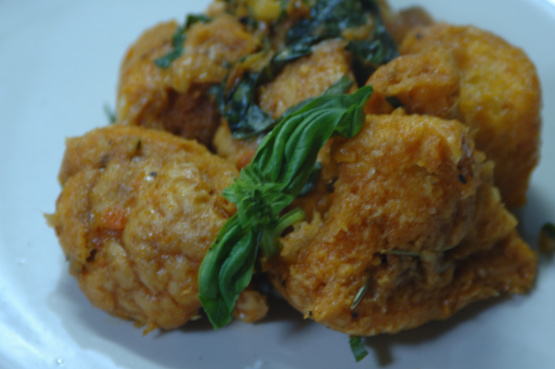 This is a recipe that I saw prepared on the Food Network and have made it many times since. It is quick, easy and uses ingredients already on hand. Great for a mid-week or late night dinner.
Preheat broiler.
Heat a large pan over medium heat.
Chop bread into bite size pieces.
Add olive oil, butter and garlic to the skillet.
Melt butter into oil then add the bread.
Season the bread with salt and pepper. Toss and cook the bread 7 to 8 minutes then add the tomato sauce and fresh tomatoes.
Turn to coat and warm the tomato sauce, 3 to 4 minutes.
Remove the bread gnocchi and tomatoes from heat and transfer to a casserole dish, top with basil then cover the dish with cheese.
Place the casserole under the broiler and cook 2 to 3 minutes, until the cheese browns and bubbles. Serve immediately.
Sometimes I'll add some extra ingredients at the beginning depending on mood and what I have on hand. I made this with bacon and mushrooms last night.